Collaboration with Kati Albee, 
Jenna Frowein
, and Sophie Ruf proposing a solar skin enclosure for the fourth floor roof of Wurster Hall on the University of California Berkeley campus. A panelized roof structure shelters a connection space between the north and south tower, climbing to an event space with views of the city. 
The existing column grid is extended to support a series of arches, which in turn support north facing clerestories and the panelized roof structure.

The structural system was designed to quickly distribute vertical and lateral forces to the compression arch and down to the existing column grid.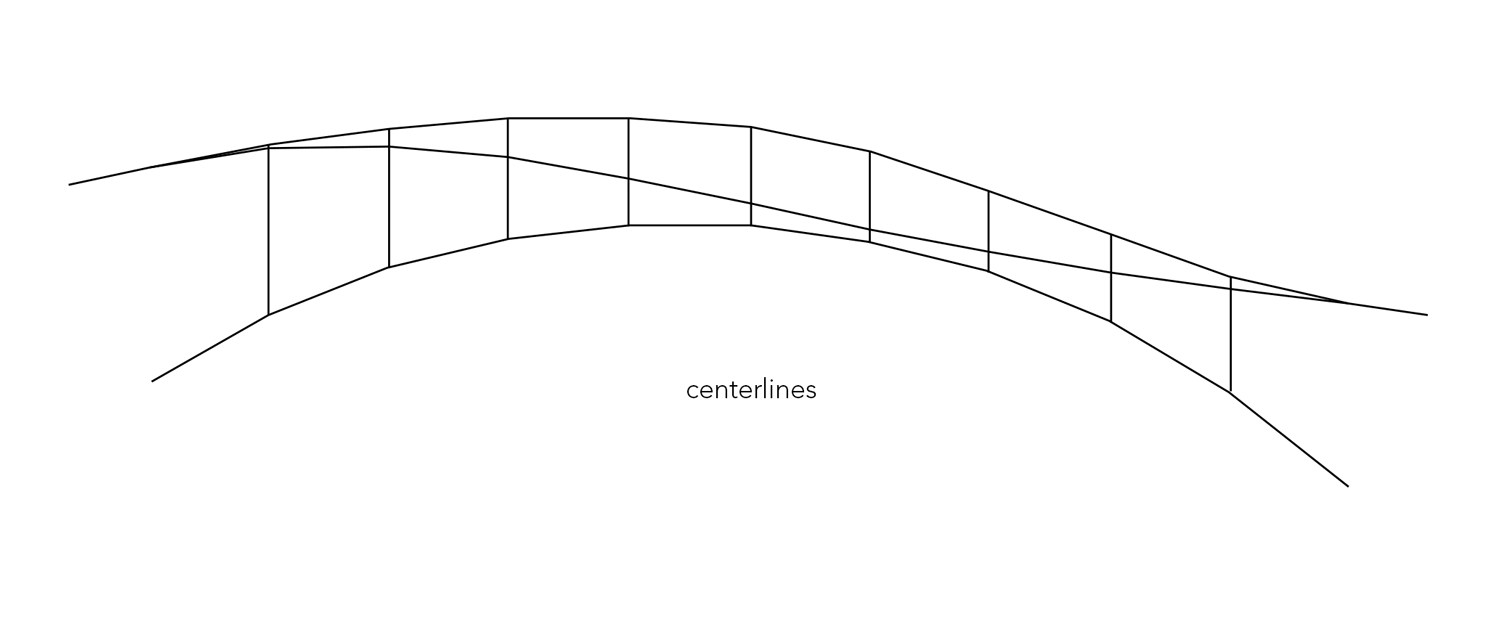 Steel members were subsequently sized based on allowable material strength, optimizing the utilization of chosen elements.
The resulting structure spans the entire roof top, creating a vaulted open space to accommodate a studio, connection corridor, and gathering space.
A series of daylight simulations and thermal analyses were completed to optimize the size of north facing clerestories and the exposed facades. Solar panels were integrated with the rooftop panels to offset the Energy Use Intensity of the gathering space.